Premier showing in our area – Split Estate Documentary – Game Changer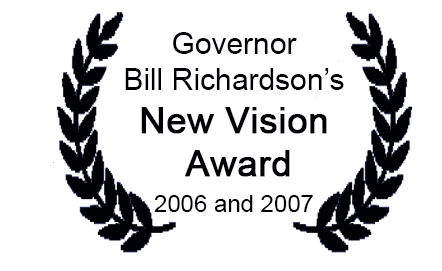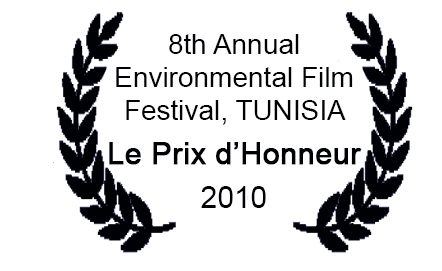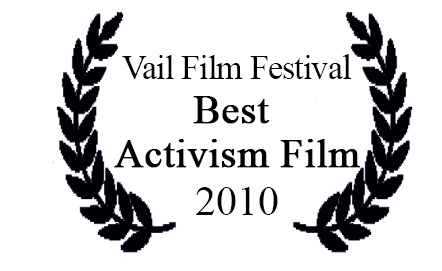 "'Split Estate' is an eye-opening examination of the consequences and conflicts that can arise between surface land owners in the western United States, and those who own and extract the energy and mineral rights below.  This film is of value to anyone wrestling with rational, sustainable energy policy while preserving the priceless elements of cultural heritage, private enterprise above-ground, and the precious health not only of people but the land itself."—Bill Richardson, Governor of New Mexico
Your Property rights – Mineral rights – Water rights – Right to know – Federal laws, State regulations, Clean Air, Clean Water, Safe Drinking Water – All trumped by a Loophole you could drive the State of Texas through.
This is the game plan. This is how it plays out. How it ends is totally up to us. Following the show – Local Fracking Update  – discussion – call to action.
TUESDAY MAY 26 – Steynberg Gallery- 7-9 pm $10
Here's the trailer http://www.hopedance.org/events/eventdetail/973/-/split-estate-film-discussion-fracking?filter_reset=1
Aside from my morning coffee ritual I am not a very religious person.
But  I have to say this Pope Francis is talking my language.
Pope Francis has said global warming is "mostly" man-made and that humanity has a moral duty to stop it.
He had convened high -powered scientists, biologists, ethicists, etc to study for a number of years now.
His letter/encyclical instructing the faithful will be coming very soon.
See  http://www.dailykos.com/story/2015/05/13/1384442/-Pope-God-Will-Judge-Climate-Denialists?detail=email
NO OIL TRAINS IN SLO – RALLIES.
Contact: For CNA: Tom Dunne, 510-219-9615. For ForestEthics: Eddie Scher, 415-863-4563 x 314. General: Beth Kean, 510 261 5524
Nurses Join Teachers, Parents and Students to Voice Opposition to
Phillips 66 Oil Train Project at Upcoming Events
Registered nurses will join with parents and students for three days of events opposing the Phillips 66 Oil Train Project, which starts this Thursday by urging the Templeton School Board to oppose the controversial Phillips 66 proposal to add five additional rail shipments a week of dirty tar sands crude oil through the center of San Luis Obispo County to Phillips' Santa Maria refinery.
What: Sierra Vista Registered Nurses rally at railroad crossing near hospital
When: Monday, May 18, 3 p.m.
Where: Railroad Crossing at Foothill Blvd (near California Blvd), SLO
What: Cal Poly Students rally at campus rail crossing
When: Tuesday, May 19, 8:30 a.m.
Where: Railroad Crossing at Foothill Blvd (near California Blvd), SLO
What: Parents and teachers rally outside Lucia Mar School Board meeting
When: Tuesday, May 19, 6:45pm (meeting at 7 p.m.)
Where: 602 Orchard St., Arroyo Grande
The city of San Luis Obispo last month became the first in the county to declare its opposition to the Phillips 66 project. Cities and schools boards in blast zone communities north and south of the county have also sent in letters opposing Phillip 66's oil train project.
"It is only by chance that an oil train derailment has not yet occurred in the heart of a major city, causing a major inferno, or on the bank of a river, spreading thousands of gallons of tar sands crude oil through a watershed, doing permanent damage," said Andrew Christie, Director of the local chapter of the Sierra Club.
Noting the train runs right next to the Cal Poly campus, Soroush Aboutalebi, Cal Poly Environmental Management and Protection major, said, "We want Cal Poly President Armstrong to oppose the oil trains because of the risk they pose to our university."
The Final Environmental Impact Report on the Phillips 66 project is expected soon. After the Planning Commission votes on the project, the appeal is voted on by the Board of Supervisors, followed by an appeal to the California Coastal Commission.
You are receiving this message from California Nurses Association.
 – A TREASURE
If anyone is demonstrating at Phillips66 entrance  in May let me know day & time I will try my best to join U.
Bill Denneen, Nipomo, 929-3647
"D"  Day—-first Sunday in June——-at DANA Adobe
#1.  Bill Denneen will celebrate his 90th B Day
#2.  Actual even 70 years ago on Normandy Beach (I was 19 , a Navy Medic in England)
Here are the directions to the Refinery.  Thank you Gina W.  you are better than a GPS.
1) 101 South to AG 
2) Exit Halcyon Rd. Go straight on Halcyon Rd. through three signals and another 1/2 mile to end of Halcyon (4-way stop) where it 'T's into Hiway 1. (about 1.5-2 miles total). There, Halcyon  

DOG LEGS 

to the LEFT then immediately RIGHT, continues on a curvy way and climbs up on the AG mesa. 
3) At the top of Halcyon, you intersect Hiway 1 again. Turn RIGHT onto Hiway 1 toward Guadalupe, and continue to 2555 Willow Rd. The plant is at the intersection of Hiway 1 and Willow. It is on the Right.

EldrBill
IN A NUTSHELL
SLO County supervisors deny Las Pilitas quarry 3-2 Arnold and Compton for.
If you catch a whiff of that rotten egg sulfur smell when you are driving down around the Price Canyon area that's bad. That's escaping hydrogen sulfide gas from oil drilling and the Air Pollution Control District needs to know about it.
http://www.slocleanair.org/community/complaints.php  AQMD
Ask them to report back to you.
Official petition to Brown?   He ignored it. It was an official administrative filing. Not the same as a court of public record. Brown seems to have  selective hearing loss where he goes stone deaf every time he hears the words BAN FRACKING.
NASA predicts we only have one year of stored water left.  Jerry Brown ordered California's first-ever mandatory water cutback, imposing a 25 percent reduction to force residents and businesses to conserve. Yup that will save the day.  LEADERSHIP AWOL.
11 wells at the Arroyo Grande Oil field illegally dumping waste water into the protected aquifer.  Solution. Take the aquifer off the protected list and let the dumping continue. Brilliant.
5 counties and 11 municipalities in California have taken the law into their own hands and ban fracking. In every case where the oil industry threatened to sue they had to admit their lame arguments about property rights didn't hold water and they baled.
AND, Humankind, is having a fashion show May 29. Tickets are $15 each. It really is a great event with good food, music, and fashions from responsible vendors. June Cockrane is selling tickets.  We love June.  🙂 http://www.humankindslo.org/5th-annual-eco-fashion-show/
And ending on a high note – A couple of Senior Computer Skill moments. I have had at least 3 of these.
Tech support:    What kind of computer do you have?
Customer:          A white one…
Tech support:    Click on the 'my computer' icon on to the left of the screen.
Customer:          Your left or my left?
Customer:         My keyboard  is not working anymore.
Tech support:    Are you sure it's plugged into the computer?
Customer:          No. I can't get behind the computer.
Tech support:    Pick up your keyboard and walk 10 paces back.
Customer:           OK
Tech support:    Did the keyboard come with you?
Customer:          Yes
Tech support:   That means the keyboard  is not plugged in.
Customer:            I can't get on the Internet.
Tech support:      Are you sure you used the right password?
Customer:            Yes, I'm sure. I saw my colleague do it.
Tech  support:    Can you tell me what the password was?
Customer:           Five dots.
Customer:     I have a huge problem.   A friend has placed a screen saver on my computer,   but every time I move the mouse, it disappears.